Our family serving your family.
J. Biance Financial
Providing investment advice is not a sales process; it is a construction project. Through our Sound Retirement Blueprint process, we construct plans that are built to last. This sort of project takes a team of professionals who have diverse skill sets and a desire for excellence.
Jason C. Biance
| CFP®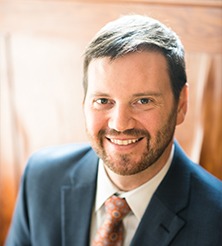 Jason is a Certified Financial Planner ™ and has spent over a decade in financial services. Prior to becoming an independent advisor, he worked for a Fortune 500 company analyzing investment risk averaging $31 million a month. Like any "engineer," Jason loves the details, but he has an uncommon skill of making the complex simple for his clients.
Jason has passed his Series 65 securities exam. He has a bachelor of science degree in finance from the University of Florida and an MBA from the University of North Florida. Jason lives in Sebring, Florida, and enjoys volunteering in the community and spending time with his family and friends.
Justin M. Biance
| CEP®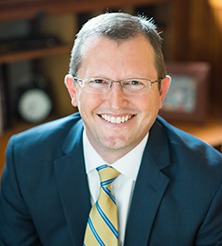 Justin is a Certified Estate Planner ™ and author of  The Great Inheritance: 7 Steps to Leaving Behind More Than Your Money. He specializes in multi-generational legacy planning and creating tax-efficient strategies for transferring wealth to heirs.
Justin has passed his Series 65 securities exam and holds two graduate degrees, a Master of Science in Entrepreneurship from the University of Florida and a Master of Arts in Theology from Holy Apostles College and Seminary. He also founded Fraternus, Inc. — a faith-based mentoring organization for young men. He grew the organization nationally and now serves on its board of directors. Justin's greatest joy is spending time with his wife, Angela, and their seven children.
Annie Carr | Director of Operations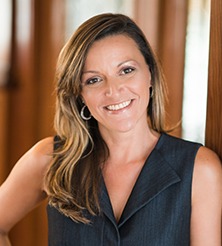 Annie has been with the firm since it was founded, and she plays an integral role in every aspect of the business. Her warm touch is paired with an acute attention to detail, a combination that is unique and valued by clients. Annie's education in accounting and professional experience working for companies such as T.D. Bank prepared her well for her leadership position in the firm. She is originally from Canton, Ohio, where she was raised with her four brothers and sister. Annie is married with three children and, as she puts it, has three hobbies: "My children, my children, my children."
Sarah Dupree | Client Service Manager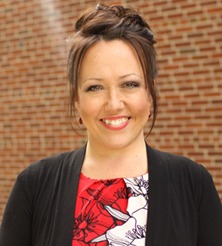 Sarah brings a strong background to J. Biance Financial that complements the rest of the team. As an experienced paralegal, her familiarity and understanding of legal matters is a vital asset to the firm. Sarah's administrative experience running professional offices comes through in her warmth and care for clients.
Having spent much of her childhood in Sebring, Sarah now lives in Western North Carolina and has resided there for most of her professional career. She and her husband are deeply invested in their community and enjoy supporting local artists, events and families through their volunteering.
Morgan Culbertson | Client Service Assistant
Morgan comes to the firm with 15 years of banking experience, during which she developed a strong background in customer service and hospitality. Morgan and her family are grateful to call Highlands County home, where they have roots dating back to the early twentieth century. Morgan is an integral part of the team. Whether greeting clients at the door or on the phone, she loves serving the families at J. Biance Financial. Morgan and her husband enjoy spending time with their two children and being involved in the community.
Carol Biance | Administrative Assistant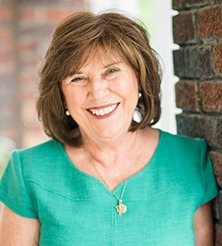 Carol retired from a 32-year teaching career before joining her sons at J. Biance Financial. She loves the interaction with the clients and helping her team in any way she can. If you happen to be nearing retirement or have retired without coming in for a meeting, be prepared for an invitation. It doesn't matter if she runs into you at a restaurant or Publix, she is ready to talk about "her boys." Carol's gifts and experience make her flexible, thoughtful and diligent with every task she carries out. In her spare time, she enjoys traveling, shopping and spending time with her 10 grandchildren.

Have Questions for Us?
It can be difficult to make financial decisions without access to information. If you have questions or concerns about your current retirement strategy, feel free to contact us using the form below.