Get to know Amelia Shechet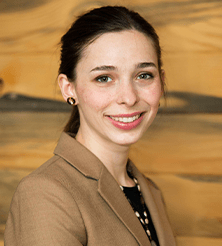 Hendersonville Branch Manager
Amelia serves as the Branch Manager of our Hendersonville office. While initially attending
college to pursue her love of Philosophy, she discovered the fascinating world of finance and
studied for a second degree in Economics. Drawing from her experience in strategic initiatives,
Amelia utilizes her skills in project management and customer relations to ensure that clients
and colleagues have an enjoyable experience from start to finish. In her free time, she spends
time with friends and family, volunteers with a local youth ministry, and paints.