When it comes to your financial future, knowledge is the critical first step.
Retirement Design Radio Show
If you have retirement questions, you can bet Justin and Jason probably have the answer. Join them for "Retirement Design with the Biance Brothers" at 9 a.m. Fridays and Saturdays. Jason and Justin use their years of experience to help take the guesswork out of your retirement planning. "Retirement Design with the Biance Brothers" is your source for all things retirement — from how current events could affect your savings, to strategies to maximize your retirement income and everything in between. Be sure to tune into The Highlands NewsTalk 730 at 9 a.m. every Friday and Saturday!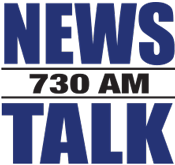 Showtimes
The Highlands' News-Talk 730 – WWTK-AM
Friday and Saturday mornings at 9A-10A

Have Questions for Us?
It can be difficult to make financial decisions without access to information. If you have questions or concerns about your current retirement strategy, feel free to contact us using the form below.